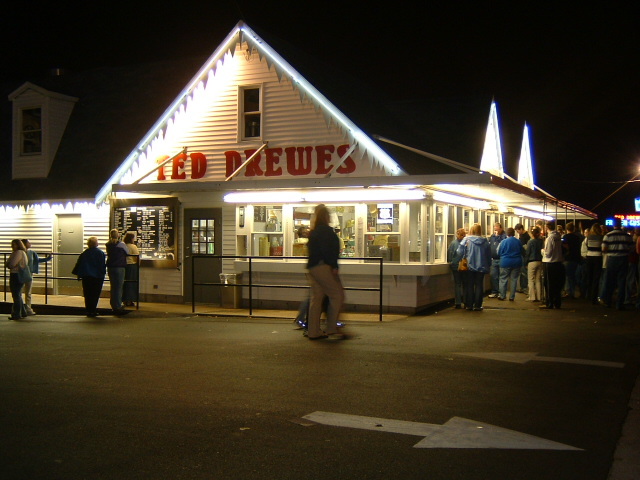 That's right folks. The fantastic, the delicious
Ted Drewes
custard.
If you have only had it at Wash U in those frozen little cups of plain vanilla or chocolate, you are missing out. Time to experience it for yourself.
We will be departing at
9:30 PM on Thursday from the bottom of the Brookings steps
and heading South to the land of frozen custard and Chippewa
. It's an easy 6 mile ride there, and we'll take a bike friendly route (not on big roads).
Ted Drewes (and will bike) never disappoint, so don't miss out! As always, helmets and bike lights are recommended.
See you then,
Karin